Winnipeg Jets, Jacob Trouba Will Find An End to the Awkward Saga
The Winnipeg Jets have gone a massive transformation over the last half-decade or so. They're now one of the more successful teams in the NHL, and drafting and development has played a big part.
The Winnipeg Jets have had Jacob Trouba for six seasons, now. He's shown that while he is prone to a minor injury here and there, he's a steady defenseman.
He's young, still just 25, and just blew past his previous career high of 33 points to post a 50 point season. Seems like exactly the type of player the Jets would want, no?
And yet the end of this marriage seems inevitable, as now Trouba has gained RFA status for a third time. He's been at the center of trade rumors for several years now, and they're not fading away this offseason.
Also, for what it's worth, if the Jets wanna swap Trouba and Tyler Johnson, as the link above mentioned, I'd be interested in exploring that idea.
But Trouba had a great season, yes, but a poor postseason. The fans ripped him to shreds, and he's wanted out previously. He's requested a trade and then rescinded the request.
An arbitration hearing decided his $5.5MM salary for this past year, and it wasn't a very friendly affair, from what we're told. And after watching several of his teammates receive the big-money extensions that Trouba has been searching for, it might be time to go.
Trouba doesn't love Winnipeg. Winnipeg, though I'm sure they're well-informed, doesn't love Trouba. He's not a superstar by any means, but he's a rock solid defenseman for a team that suffered from a lack of them.
His teammate Tyler Myers is hitting UFA status as well, and it would be tough for the Jets to replace both of them. Will they sign Myers over Trouba? I don't know. But it does look like Trouba will be traded.
I know I'll remember his time with the Jets fondly, especially so if the defense continues to suffer next season. I understand it won't be all him, and it'll be nice to clear that cap space, but what can you do.
The Jets would be better served finding more defense-first defensemen, since most of their offensive abilities will be wasted behind Josh Morrissey and Dustin Byfuglien, when healthy.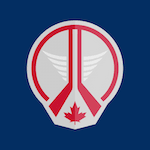 Want your voice heard? Join the Jets White Out team!
Write for us!
And, they'll be cheaper. There's a lot of work to be done, and it looks as though moving Trouba is at or near the top of the list.