Winnipeg Jets: Can the Jets Still Move Recently Re-Signed Sami Niku?
The Winnipeg Jets have just re-signed Sami Niku, but can the young defenseman still be used as trade bait before the season starts?
Just over a couple of days ago, the Winnipeg Jets announced that they re-signed restricted free agent Sami Niku on a two year extension. His new deal carries an average annual value of $725,000 over the next two seasons.
Before Niku extended his contract with the Winnipeg Jets, there was a good amount of speculation involving the twenty-four year old. There were some rumors that said Niku requested a trade from the Jets, but Niku's agent said that was not the truth and his client wanted to stay in Winnipeg.
Niku may want to play in Winnipeg and has a new contract to his name as a member of the Jets, but can the Jets still use him in a trade?
The Winnipeg Jets defensive depth chart
It is no surprise that Niku may be towards the bottom of the Jets depth chart going into the the 2021 season.
There are many established NHLers ahead of him and then there are also the likes of highly touted prospects, Dylan Samberg and Ville Heinola, who will also be competing against Niku for spots on the Jets' blue line.
Niku did not have the most impressive season last year. He split his time between the NHL and AHL, with the Jets and Moose. In 17 games with the Jets, the former seventh round draft pick had zero goals and five assists. He also did not appear in any of the Jets 2020 postseason games.
It is fair to say that Niku has had a tough time cementing his spot in the Jets lineup. Going into this upcoming season, there are many players in competition for few spots and it can be foreseeable that Niku could start the season in the AHL with the Manitoba Moose.
If there is no spot on the Jets for Niku would it be worth Winnipeg's time to ship him in a potential package deal or is he better suited in Manitoba waiting for his chance?
We are unaware of any potential trades the Winnipeg Jets front office may be looking at, but it could be an option to add Niku in a deal for a team looking to add a younger defenseman and that will give him a bigger role than what he has gotten with the Jets.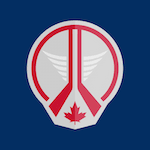 Winnipeg Jets
Our contributors are tasked with helping FanSided provide the best content on the Internet for their respective fandoms. In this independent contractor role, we are looking for contributors that can express their knowledge on specific topics and take the conversation further. In exchange, these contributors will be compensated for their work based on the performance of their articles.
There are many pros and cons of trading Sami Niku and obviously the Jets can still trade him, but the question is will they. Only time will give us an answer and we will find out in the near future.
Winnipeg Jets Fans: If you were the Winnipeg Jets general manager, would you look to move Sami Niku? Leave your comments below!