Winnipeg Jets: Not Re-Signing Dmitry Kulikov was a Smart Move
The Winnipeg Jets decided not to re-sign defenseman Dmitry Kulikov this offseason. Here's why that was a good decision for the jets.
This offseason has been a bit of a wild one for the Winnipeg Jets. We have seen many good players come in, but there was one important name that has left the Jets. Dmitry Kulikov was an unrestricted free agent and signed a one-year contract with the New Jersey Devils worth $1,150,000.
The thirty year old d-man played for the Jets for the past three seasons. According to Cap Friendly, his three year deal with the Jets, that just expired, carried an average annual value ("AAV") of $4,333,333 per season.
In the 2019-2020 regular season, Kulikov played in 51 games, had two goals and eight assists and had a -4 plus/minus in an average of 20:01 of ice time per game.
In the past couple of weeks, there has been so much news surrounding the Jets defensive core. The Jets have re-signed Dylan DeMelo, Nathan Beaulieu, Nelson Nogier, Luca Sbisa and Sami Niku and they have also brought in Derek Forbort.
Not to mention the Jets also have two young players, who look to be ready to compete for a spot on the Jets blue-line. This includes Dylan Samberg, who has just signed his entry level contract, and Ville Heinola.
The Jets have an influx of left handed defenseman at their disposal and if they retained Kulikov, this just would have added one more player to the fun. It is fair to say that the Jets do not need Kulikov and they are looking to get a younger defenseman in the lineup.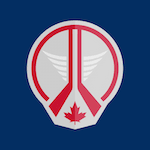 Winnipeg Jets
Our contributors are tasked with helping FanSided provide the best content on the Internet for their respective fandoms. In this independent contractor role, we are looking for contributors that can express their knowledge on specific topics and take the conversation further. In exchange, these contributors will be compensated for their work based on the performance of their articles.
The jets have some prospects, with great potential, who may be making the jump to the NHL this year. Kulikov did not seem to fit the mold and the direction the Jets are going. At the end of the day, it was a smart move for the Jets to let Kulikov walk and sign elsewhere.
We wish Kulikov the best of luck with the Devils and hope he has a successful 2021 campaign with his new team.
Winnipeg Jets Fans: If you were a member of the Jets front office, would you have extended Dmitry Kulikov as a member of the Winnipeg Jets or are you happy they left him test free agency? Leave your comments below!
*All Stats Provided by the NHL*