Winnipeg Jets: Predicting Paul Stastny's Output for the 2021 Season
The Winnipeg Jets have welcomed back Paul Stastny for a second stint in Winnipeg. What kind of contribution will Stastny make in the 2021 season?
The Winnipeg Jets made a big splash this offseason when the club announced that they acquired Paul Stastny in a trade with the Vegas Golden Knights in exchange for Carl Dahlstrom and a 2022 conditional fourth-round pick. This move excited many fans around Winnipeg.
Stastny may be a member of the Jets next season, but his future is not tied down in Winnipeg. He is currently going into his final year of his three year contract, which carries an average annual value of $6,500,000. He will be an unrestricted free agent next July.
Many people are curious of the output that the thirty-four year old and fourteen year NHL veteran will have in the upcoming season. They are hoping Stastny is worth his contract and the assets that the Jets gave up for him.
Breaking down the past
Stastny's statistical trends are fun to look at. His rookie season, back in 2007-2008, was his second best year statistically. Stastny finished that campaign with 28 goals and 50 assists. He was in the running for Calder Trophy, but he eventually finished the voting in second place and lost out to Evgeni Malkin. Stastny was awarded for his efforts by being named to the NHL All-Rookie Team.
Since then Stastny's career has been a bit of a statistical roller coaster. In 2009-2010 Stastny received votes for both the Lady Byng and Hart trophies when he had his best statistical season. That year he amassed 20 goals and 59 assists.
Since then we have only seen him hit the 60 point total once, in 2013-2014, and the last time he has gotten 50 points in a season was in 2017-2018. That season he was traded to the Jets from the blues. He was then awarded with a three year deal in Vegas, which is the contract he is still on.
His time with Vegas was not the best. In 2018-2019 he scored 42 points, but only in 50 games due to a lower body injury. Last year Stastny had 38 points in 71 games.
That brings us to now:
Statsny is set to be the Jets second line center this year, which may allow him to get a better matchup against opposing defensive pairs compared to the matchup the first line may get.
With that being said, I can foresee Statsny having a solid campaign for the Jets. A fair prediction for Statsny in 2021 is 19 goals and 33 assists for a total of 52 points.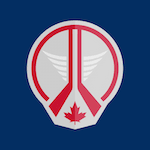 Winnipeg Jets
Our contributors are tasked with helping FanSided provide the best content on the Internet for their respective fandoms. In this independent contractor role, we are looking for contributors that can express their knowledge on specific topics and take the conversation further. In exchange, these contributors will be compensated for their work based on the performance of their articles.
At the end of the day this is just a prediction. The game is played out on the ice and all predictions are irrelevant when the game starts.
We know that there are many things that are up in the air for the upcoming NHL season. This is just a prediction for a full regular season with normal divisions and schedule. One thing is for certain: It will be great to see Stastny back as a member of the Winnipeg Jets!
Winnipeg Jets Fans: How many points do you think Paul Stastny will have in a full 82 game season in 2021? Leave your comments below!
*All Stats Provided by the NHL*