Winnipeg Jets Hire Dave Lowry as their Newest Assistant Coach
The Winnipeg Jets have just announced a new signing, but it is not a new player. The Jets have signed a new coach, who has familiar ties with the team.
Yesterday the Winnipeg Jets announced that the club has hired Dave Lowry to be the Jets' newest assistant coach. He will be the second Lowry in the organization as his son, Adam Lowry, is a member of the Jets.
Last season, Dave Lowry, was the head coach for the Brandon Wheat Kings who play in the Western Hockey League. His team had an outstanding record in the shortened season, they were 35-22-6 and clinched a playoff spot before the season was cancelled.
Obviously, he impressed the Jets and they are giving him another shot at an NHL coaching job. This will be Lowry's third stint in the NHL as a coach. Most recently he was a member of the Los Angeles Kings staff from 2017 through 2019. His first job in the NHL came back in 2009 with the Calgary Flames and was an assistant coach there until 2012.
Lowry also has experience coaching an the international stage. He was named as Canada's coach at the 2016 World Junior Championship. Unfortunately, the tournament did not go too well for Team Canada and Lowry, as they lost in the quarterfinals to Finland.
The fifty-five year old has immense playing experience in the NHL. Not many players have a career like Lowry. He played nineteen seasons and amassed 351 points and over one thousand penalty minutes.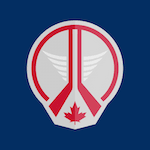 Want your voice heard? Join the Jets White Out team!
Write for us!
It will be interesting to see Lowry's impact on the Jets organization. We have seen it across the league, assistant coaches can make a huge difference to a team's style and play. Lowry could be the missing piece to a successful Jets team.
Winnipeg Jets Fans: Are you happy with the hiring of Dave Lowry? Leave your comments below!