Winnipeg Jets: Three Talking Points From the 2-0 Win Against Vancouver
The Winnipeg Jets opened a two-game series at Rogers Arena Friday with a 2-0 shutout victory against the Vancouver Canucks.
The victory improved the Jets record to 10-6-1 on the season and moved them into third place in a tightly contested North division, one point ahead of the Montreal Canadiens, and one point behind the Edmonton Oilers.
The Canucks who won their last game before losing to the Jets are now 2-7-1 in their last ten games, and slowly fading in the North Division playoff race. Canucks goaltender Thatcher Demko played well, but their high-powered offense could not manage a goal against the Jets.
Winnipeg Jets goaltender Laurent Brossoit was outstanding earning his second shut out in Vancouver, close to where he grew up on Vancouver Island.
The Jets and Canucks go at it again on Sunday night and expect the Canucks to come out flying as they know that their playoff aspirations could quickly slip away if they do not start putting up some victories.
Here are three talking points from last night's loss.
3. The Winnipeg Jets are getting excellent goaltending
A couple of weeks ago I wrote an article outlining three keys for the Jets continued success. One of the big ones was that both Jets goaltenders need to play well.
In a normal 82 game season, every team has a night or three when their backup goaltender plays like a backup goaltender, and you end up dropping a game you likely should have won. In a condensed season, with more back-to-back games, every NHL team must count on their backup goaltender to be able to step in and win games.
Fortunately for the Jets, backup goaltender Laurent Brossoit has been outstanding. From my perspective, last night's shut out was the best performance I have seen from a Winnipeg goaltender all season. He was locked in and looked unbeatable.
Connor Hellebuyck and Laurent Brossoit are playing as well as any pair of goaltenders playing in the NHL currently. In a North division playoff race that will likely be decided by a game or two, it's a great feeling knowing that whomever the Jets put in net, we have a chance to win.
2. The Connor-Scheifele-Wheeler line has been reunited, and it feels so good
Paul Maurice has been juggling his top six forwards all season and will need to continue to do so when Pierre Luc Dubois is ready to return.
On Friday old pals Kyle Connor, Mark Scheifele, and Blake Wheeler were reunited and looked great. Scheifele scored the game winning goal on a superstar caliber play breaking away from the Canucks defense and potting a nifty backhand past Demko.
Blake Wheeler, who local media have speculated may be playing with some type of injury, started to show the speed and offensive zone skill at his normal level. I think too much was made over Wheeler's decline by local media, as even at less than 100% capacity Wheeler is an effective top six forward. However, last night, he did look more like vintage Wheeler.
Kyle Connor is such a fast, skilled player he truly can fit in seamlessly with any of the Jets forwards. I think the future holds a Connor-Dubois-Ehlers line that will create all types of match up problems for opponents.
1. Neil Pionk continues to improve
Ken Wiebe of Sportsnet wrote an article outlining how impressive Neil Pionk's play has been since joining the Jets as part of the Jacob Trouba trade.
I must admit I was initially very underwhelmed by the return for Jacob Trouba, and early on in Pionk's tenure with the Jets, little changed that opinion.
Pionk is one of the Jets players that the more you watch him, the more you realize how much he does on the ice. He is the Jets best puck moving defenseman, the best offensive defenseman, and has demonstrated a physical edge that I did not know he had.
Last night against Vancouver Pionk was the Jets best defenseman again, and in the closing minutes of the game provided the calm, puck moving presence to help the Jets preserve their victory.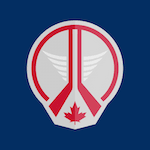 Want your voice heard? Join the Jets White Out team!
Write for us!
Winnipeg Jets Fans: What are your thoughts on the Winnipeg Jets big win in Vancouver? Leave your comments below!
*All Stats and Videos Provided by the NHL*