Winnipeg Jets: Breaking Down the Manitoba Moose's February
Now that we are into a new month, it is time to look at how the Winnipeg Jets, American Hockey League affiliate, the Manitoba Moose did during the month of February.
The Moose kicked off their training camp in late January, but they officially got their 2021 season underway on February 15.
The AHL schedule is extremely similar to the NHL schedule. Teams play a schedule against divisional opponents only and the divisions are based on geographic location. The Moose are in the AHL's Candian Division with four other teams.
Here is a breakdown of how the Manitoba Moose, the Winnipeg Jets AHL affiliate, performed during their first month of the season
Record
The Moose finished February with a .500 win percentage. In eight games they finished with an even 4-4-0 record, which places them in tied in second place in the Candian Division.
The schedule in February for the Moose was interesting. They played their first four games on home ice against the Toronto Marlies then they hit the road for four games against the Laval Rocket.
Manitoba finished with a 2-2-0 record in both series. Against Toronto, the Moose lost their first two games then stormed back and won their next two.
Then they won their first two against the Rocket, which gave the Moose a four-game winning streak, but unfortunately, the Moose lost their final two games in the series against the Rocket.
Top Performers
The Moose's top two statistical performers of February were Nathan Todd and Tyler Graovac. Both players are tied for the lead in points for the Moose with nine through eight games.
Todd is leading the team with four goals, while Gravoc is leading the Moose in assists (seven) and plus/minus (+11).
In goal, Mikhail Berdin has posted some nice numbers in the opening stages of this season. He posts a 4-3-0 record with a 2.88 goals against average and a .923 save percentage.
The Month Ahead
The Moose start March tonight with a two-game series in Toronto against the Marlies. After that, the Jets will head to the Candian Tire Centre to take on the Belleville Senators for two games.
Then the Moose will finish March with eight straight games at home. Manitoba will host the Stockton Heat for four games then they will matchup against the Laval Rocket for another four-game set.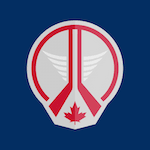 Want your voice heard? Join the Jets White Out team!
Write for us!
Winnipeg Jets Fans: What are your thoughts on how the Manitoba Moose performed in February? Leave your comments below!
*All Stats Provided by The AHL*