Winnipeg Jets: March is Madness for the Winnipeg Jets
The Winnipeg Jets are twenty games into the season and have about two months and a week left of hockey before playoffs begin, but the road only gets tougher from here.
Looking at the Jets' schedule for March, Winnipeg will play a total of17 games in the 31 calendar days.
There is no doubt that this month will have a crucial impact on the Jets' playoff hopes. A solid month can help the Jets solidify themselves in playoff position in the North Division.
Breaking down the Winnipeg Jets March schedule
During this month, the Jets will have five games at Bell MTS Place with a pair of matchups against the Vancouver Canucks (March 1/3), a two-game series against the Montreal Canadiens (March 15/16), and they will finish the month against the Toronto Maple Leafs (March 31).
Most fans would agree that Winnipeg will be tested on the road this month. The Jets have two long road trips. The first road trip is from March 4-13 and Winnipeg will head to Montreal for a two-game set then to Toronto for a three-game series.
After the first road trip, the Jets have a couple of home games, then they will hit the road for seven games from March 18 through the 29th. This span of games includes two games in Edmonton, then two games in Vancouver, and then the Jets finish with three games in Calgary.
The Jets will also have three back-to-back games during March. Those games come on March 1-2 against the Canucks, March 17-18 against Montreal and Edmonton, and March 26-27 against Calgary.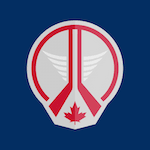 Want your voice heard? Join the Jets White Out team!
Write for us!
From a viewing perspective, this is a hockey fan's dream. Winnipeg fans will get to watch their team almost every other night throughout this month.
With this amount of games, it becomes a battle of attrition for the Jets. The Jets will need to count on their whole roster to be successful from now till the end of the season.
The Jets kick off the month with a two-game set against the Canucks tonight. You can read a full game preview for tonight's game here.
Winnipeg Jets Fans: What place do you think the Jets will be in at the end of this month? Leave your comments below!