The Winnipeg Jets Next Series is Postponed and Schedule Changes
The Winnipeg Jets were supposed to host the Vancouver Canucks for a two-game series starting on Sunday night with the second game on Tuesday night.
Unfortunately, the Cancuks were forced to postpone these games, along with one other, due to COVID-19 protocol. According to the NHL:
Forward Adam Gaudette, defenseman Travis Hamonic, and a member of their coaching staff are in NHL COVID-19 protocol.
The Winnipeg Jets have altered their schedule around due to the postponement of the games
Originally it was thought that after tonight's game against the Maple Leafs, the Jets would not return to action until next Thursday when they travel to Montreal to begin a five-game road trip.
But the NHL and the Jets decide to rearrange the schedule around instead of giving the Jets a five-day rest in between games.
Instead of the rest, the Jets will host the Ottawa Senators on Tuesday night (April 5) at Bell MTS Place. Puck drop is scheduled for 6:00 p.m. central time.
This game between Winnipeg and Ottawa was originally scheduled for May 7 and was a part of a back-to-back, two-game series between these sides that would conclude the 2021 season. The season ending game on May 8 between the Jets and Senators is still scheduled for that date.
The Jets and the NHL have yet to announce when Winnipeg and Vancouver will make up the two postponed games.
The Jets have an extremely busy schedule in April and it looks highly unlikely that these games will be scheduled during this month. There is a good chance we could see this series tacked on to the end of the NHL season and they could be scheduled after May 8.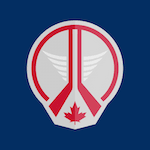 Want your voice heard? Join the Jets White Out team!
Write for us!
Winnipeg Jets Fans: What are your thoughts on the Winnipeg Jets schedule change? Leave your comments below!