The Winnipeg Jets Have a Huge Road Trip Ahead of Them
Starting tomorrow the Winnipeg Jets will begin a five-game road trip. They will face off against the Montreal Canadiens twice, Ottawa Senators twice, then finish with a single game in Toronto against the Maple Leafs.
Currently, the Jets sit in second place in the North Division with 49 points in 39 games. They are six points behind the Leafs, who are in first, and one point ahead of the Edmonton Oilers, who occupy the third spot in the North.
Sitting behind these teams are the Canadiens in fourth with 43 points in 35 games, then the Flames and Canucks are tied in fifth with 35 points and Ottawa is in last with 30 points.
As you can see, the Jets are in a comfortable playoff position, but it is a tight battle behind the top four teams in the North as we head into the home stretch of the season.
This Road Trip is Huge for the Winnipeg Jets
You can see how important this trip is for the Jets from another team's view, like the Montreal Canadiens.
The Jets start this trip with a pair of games in Montreal. Montreal is playing Toronto tonight, so when the Jets face off against the Canadiens, Montreal will either be six or four points behind the Jets with THREE games in hand!
Think of what Montreal has to play for here: Sweep the Jets and you could either be tied with them or two points behind them with those three games still in hand. This series is extremely important for Montreal and can propel them up the standings!
Now back to the Jets view:
Do well in Montreal and head into the two-game series with the Senators aiming to grab all four points from that series.
If results go the Jets way, around the division, this may set up a game for first place in the North against Toronto to conclude this road trip.
If things don't go Winnipeg's way during this trip, they could find themselves in fourth place in nine days.
Hopefully the former happens and the Jets have a great road trip and we see them battling the Leafs for first place in the last couple of weeks in the season.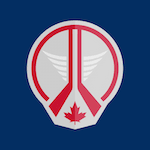 Winnipeg Jets
As a contributor, we look for your ingenuity and creativity, as well as your knowledge on specific fandoms. This is a great role for the budding writer or blogger looking for an exciting platform to hone their craft. As a contributor, you will receive unparalleled support, training, and exposure for your growing voice.
It is worth noting that after this trip, the Jets will return home for a six-game homestand where they will play Toronto and Edmonton three times each.
Winnipeg Jets Fans: What will be the Winnipeg Jets record for these five games? Leave your comments below!
*All Stats Provided by the NHL*