Winnipeg Jets Fail to Register a Point on Their Five-Game Homestand
If you would have told me when the Winnipeg Jets started their five-game homestand that they would fail to pick up any points during it, I would have told you that there was absolutely no way of that happening.
Winnipeg was coming into this set of games of Bell MTS Place after an outstanding road trip. The Jets won four of five games including an impressive 5-2 win over the Maple Leafs to conclude the trip.
All was looking well for the Jets as they embarked on this homestand. They were only four points behind the first place Leafs and had two matchups against them and three games against the Oilers who were right on the Jets tails in the standings.
Many fans felt like this was Winnipeg's chance to finally claim the top spot in the North Division coming into the final stretch of the season. Unfortunately, these run of games in Winnipeg did not go the Jets' way.
The Winnipeg Jets failed to register any points on this homestand
The Jets finished this homestand with an 0-5-0 record and were outscored 21-6 in those five games. With those losses, Winnipeg's home record is now 11-11-2.
In the standings, the Jets are now in third place. They went from being four points behind the Leafs to now ten points behind them, with the same amount of games played. Winnipeg is three points behind Edmonton, for second place, but Edmonton has two games in hand on the Jets.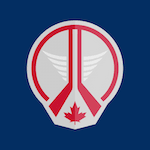 Want your voice heard? Join the Jets White Out team!
Write for us!
The Jets will be on the road for their next three games as they face off against the Montreal Canadiens, Ottawa Senators, and Calgary Flames.
Winnipeg will then finish their season with a four-game homestand as they will matchup against Ottawa, then Vancouver for two games, and finish their season against Toronto.
Winnipeg Jets Fans: If you were in Paul Maurice's position, what lineup changes would you make for the Winnipeg Jets? Leave your comments below!
*All Stats Provided by the NHL*