Winnipeg Jets: History Repeats Itself in Second Round Sweep
Monday night was an extremely rough night for the Winnipeg Jets as they were swept in four games by the Montreal Canadiens. Montreal deserved the sweep as they carried the play all series.
This comes after the Jets completed a sweep of their own when they beat the Edmonton Oilers in four games during the first round. Many fans had high hopes for the Canadiens series, but those hopes faded away quickly.
Winnipeg lost the first two games against Montreal at Bell MTS Place and faced the tough task of going on the road and keeping the series alive. That is something they have never done in their franchise history.
Throughout the Winnipeg Jets franchise history, they have never been able to bounce back from a 2-0 series deficit
In fact, every time the Jets have been down 2-0 in a series, they failed to win a subsequent game and have gotten swept out of the playoffs. Winnipeg's inability to bounce back on the biggest stage is something worthy of pointing out.
Before this year, the last time the Jets were swept out of the playoffs was back in the 2014-2015 first round against the Anaheim Ducks.
Although six years have passed since that happened there are still a handful of players who were on that team's roster that are still applying their trade for the Jets and the man behind the bench is still the same.
Winnipeg has had some outstanding teams in years past with rosters filled with a tremendous amount of depth, but each time they have come up short.
Maybe it is time for the Winnipeg Jets to make some changes. We have seen coaching changes make a huge difference in the past couple of seasons. The perfect example of this can be found with the Canadiens, who are currently in the Stanley Cup semifinals.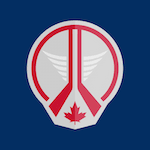 Winnipeg Jets
Our contributors are tasked with helping FanSided provide the best content on the Internet for their respective fandoms. In this independent contractor role, we are looking for contributors that can express their knowledge on specific topics and take the conversation further. In exchange, these contributors will be compensated for their work based on the performance of their articles.
A new coach with a different system and style of play may be what the Winnipeg Jets need to make a cup run next season.
Winnipeg Jets Fans: What changes should the Winnipeg Jets make during this offseason? Leave your comments below!