Winnipeg Jets: Key Offseason Dates to Watch Out For
Now that the Winnipeg Jets are eliminated from the Stanley Cup Playoffs after getting swept by the Montreal Canadiens in the second round, we can turn our attention to the offseason.
This offseason will be like no other. Because of the late start to the season and subsequently, the Stanley Cup champion will be crowned in July rather than June, this offseason's important dates will be within a quick time period.
Not to mention, there will also be an expansion draft this summer as the Seattle Kraken will take to the ice during next season.
This leaves the Winnipeg Jets and their front office with many important decisions to make this offseason including contract extensions, trades, and free agency.
This will be an interesting offseason to watch as the Winnipeg Jets begin to assemble their roster for the 2021-2022 season
Here are some important dates to watch out for during this offseason:
July 17: Protected List for Expansion Draft Due
4:00 p.m. CST
In the lead-up to the expansion draft, the Winnipeg Jets and all other franchises must submit their list of players that will be protected from the draft on this date.
You can find out about which players are automatically exempt and the requirements for players that are exposed by reading the NHL's article by clicking the link here.
Teams are given options when it comes to what players they can protect. According to the NHL (in the article linked in the sentence above):
Current NHL teams can protect seven forwards, three defensemen and one goalie, or eight skaters (forwards/defensemen) and one goalie.
On this date, we will find out which players the Jets have protected and which ones they have left open for Seattle to draft.
July 21: Expansion Draft
7:00 p.m. CST
On this Wednesday evening, the whole league will be watching as the Seattle Kraken will get to select one player from each franchise who was not protected by their team, besides the Golden Knights.
During the draft, Seattle will draft 14 forwards, nine defensemen, and three goaltenders for a total of thirty players.
It will be interesting to see who Seattle general manager, Ron Francis, and his management team select as they build a roster for their first season, especially which player they select from Winnipeg.
The Kraken have yet to name a head coach for their first season.
July 23-24: 2021 NHL Entry Draft
In the seven rounds in this year's draft, the Winnipeg Jets will have picks in five of those rounds including rounds one through three, five, and seven.
Winnipeg traded away their fourth round pick to the Vegas Golden Knights when they traded for Cody Eakin in late February of 2020 and they traded their sixth round pick to the Vancouver Canucks when they acquired Jordie Benn at the trade deadline of this season.
It is guaranteed that the Jets will have the sixteenth overall pick or later in the first round because of their second round playoff finish this season. Winnipeg's first round selection number will be solidified shortly.
July 28: Free Agency Begins
Four days after all the dust has settled on the two drafts, the free agency window begins. Here all the pending free agents, who did not accept or get offered a deal from their previous team, will go on the open market for every team to sign.
As of now, some of the biggest names that are pending unrestricted free agents are Alex Ovechkin, Dougie Hamilton, Taylor Hall, Tyson Barrie, Ryan Nugent-Hopkins, and Mike Reilly.
The Winnipeg Jets also have some pending free agents of their own, which are listed below:
UFAs: Paul Stastny, Mathieu Perreault, Derek Forbort, Tucker Poolman, Nate Thompson, Laurent Brossoit, Trevor Lewis, Dminc Tonianto, Jordie Benn, and Eric Comrie
RFAs: Neal Pionk, Andrew Copp, Logan Stanley, Johnathan Kovacevic, Luke Green, Skyler McKenzie, Marko Dano, and Cole Kehler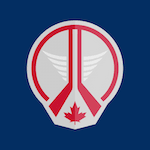 Want your voice heard? Join the Jets White Out team!
Write for us!
It is safe to say that July17-24 is going to be an extremely busy week for front offices around the NHL. Expect to see many trades during this time period as the expansion and entry drafts are on the horizon.
Winnipeg Jets: Which free agent do you want the Winnipeg Jets to sign? Leave your comments below!