Winnipeg Jets: Jets Should Stay Away From Duncan Keith Trade
As the offseason is now underway, the rumor mill is starting to fill up with potential trades. There is one interesting one involving the Winnipeg Jets and a two-time Norris Memorial Trophy Winner.
The rumor has it that the Chicago Blackhawks are shopping around Duncan Keith. According to NBC Sports, the Winnipeg Jets are the team that makes the most sense for Keith to get traded to.
There has been no indication on who the Jets may have to give up to the Blackhawks in exchange for the 16-year NHL veteran and three-time Stanley Cup Champion, Keith.
The Winnipeg Jets should stay away from a Duncan Keith trade unless they can lower the Salary Cap hit.
As much as I am a fan of Duncan Keith, I do not see how he is worth it for the Winnipeg Jets. For starters, Keith still has two years remaining on his 13-year contract that has an average annual value of $5,538,462 and is set to turn thirty-eight years old on July 16.
There is no doubt that Keith can be a valuable defenseman for the Jets but with his current contract, he is not worth the price. Keith is coming off a season where he appeared in 54 games, scored four goals, had seven assists, and finished with a minus-13 plus/minus.
There are definitely some cheaper options and younger defensemen that the Jets can try to sign and/or trade for instead of trading for Keith. You can read our site's article regarding pending unrestricted free agent defensemen the Jets should consider signing in free agency by clicking here or our other article, by Dan St. Joseph, that lists three defensemen Winnipeg should consider trading for this offseason by clicking the link here.
Winnipeg faced more shots against per game than more than half of the league in the regular season and averaged the second-most shots against in the playoffs. With that being said, the case can be made that the Jets need more of a shutdown defenseman or even right shot defenseman rather than Keith.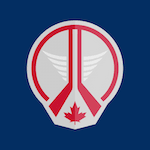 Want your voice heard? Join the Jets White Out team!
Write for us!
The only realistic way that I can see Winnipeg getting this trade done is if Chicago retains some of Keith's salary. If the Jets front office cannot include this in a trade for Keith, the trade is not worth the devastating hit on the Jets' salary cap.
According to Darren Dreger of TSN, as of right now, it looks like Keith will likely get moved to either the Edmonton Oilers or Seattle Kraken, but as we know, the Jets will be in the market for a defenseman so do not rule Winnipeg out.
Winnipeg Jets Fans: Do you think the Winnipeg Jets should trade for Duncan Keith? Leave your comments below!
*All Stats Provided by the NHL*