Winnipeg Jets Announce Preseason Schedule for 2021-2022 Season
Although the 2021 NHL season has just come to a close and the league is only in the early stages of the offseason, the Winnipeg Jets along with every NHL franchise have made a big announcement for the upcoming season.
Each team has announced its 2021-2022 preseason schedule, which will begin in late September and conclude during the first full week of October.
This means that the NHL is planning to get back on track with the regular schedule format. This means teams will compete in an 82-game schedule and the regular season will begin in October and end sometime in April (The ending date depends on if NHL players will be allowed to compete at 2022 Olympic games).
The Winnipeg Jets will play six games over the course of a week and a half
The Winnipeg Jets will start their run of exhibition games on September 26 in Winnipeg against the Ottawa Senators. Then the Jets will play a home and home series against the Edmonton Oilers on September 29 and October 2 against the Edmonton Oilers, with the first game on home-ice.
After finishing that series in Edmonton, the next day on October 3, the Jets will then travel to Vancouver to play the Canucks.
Finally, the Jets will close out their preseason schedule with a two-game home and home series versus the Calgary Flames. Those games are scheduled for October 6 and October 8 with the first game at the Canada Life Centre and the preseason concluding game in Calgary.
You can find the Jets full schedule for the preseason below with the home team's city listed in parenthesis:
Game one- September 26 vs. Senators (Winnipeg)
Game two- September 29 vs. Oilers (Winnipeg)
Game Three- October 2 vs. Oilers (Edmonton)
Game Four- October 3 vs. Canucks (Vancouver)
Game Five- October 6 vs. Flames (Winnipeg)
Game Six- October 8 vs. Flames (Calgary)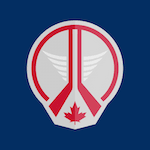 Want your voice heard? Join the Jets White Out team!
Write for us!
Around the NHL, one of the preseason games that will get the most attention is on September 26 as the Seattle Kraken will play in their first game when they host the Vancouver Canucks at the Spokane Veterans Memorial Arena.
This will also be the first time since the 2019-2020 season that there will be NHL preseason games. Teams were not allowed to play in warmup games last season.
Winnipeg Jets Fans: Which preseason game are you most excited to watch? Leave your comments below!