Winnipeg Jets Draft Nikita Chibrikov in Second Round of 2021 NHL Draft
The Winnipeg Jets are back for the second day of the 2021 NHL Entry Draft and will have three picks today: one in the second round, then another in the third, and will finish their selections with their last pick of the day in the fifth round.
After picking Chaz Lucius yesterday in the first round, the Winnipeg Jets had the 50th overall selection and eighteenth pick in the second round.
Kevin Cheveldayoff and the Jets front office decided to go after a winger with their first pick today as they begin to look to the future of their organization.
The Winnipeg Jets selected Nikita Chibrikov in the second round
The eighteen-year-old Chibrikov has had some great experiences last season year skating 16 games in the KHL with SKA St. Petersburg, which is the top league in Russia.
In those 16 contests, Chibrikov picked up one goal and one assist. He also skated 20 games in the VHL and 11 games in the MHL. Throughout the 2020-2021 season, across all competitions in Russia, Chibrikov had seven goals, 12 assists, and a minus-five plus/rating in 47 games.
The five-foot-ten-inch winger showed his leadership skills at the Under-eighteen World Championships where he was named Russia's captain and scored four goals and had nine assists in seven games. Unfortunately, it was heartbreak for Chibrikov and Russia as they left the competition with a silver medal after losing in the championship to Canada.
NHL Central Scouting listed Chibrikov as the fourth-best skater among European skaters. All of the scouting reports agree that Chibrikov is an outstanding skater and puck handler with great passing abilities.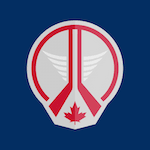 Want your voice heard? Join the Jets White Out team!
Write for us!
After spending his whole young career in Russia, it will be interesting to see how Chibrikov adapts to the North American style of play.
As the Jets continue to make their picks, stay tuned to our site as we will have more news and reactions about the Winnipeg Jets and their draft picks!
Winnipeg Jets Fans: What are your reactions to the Jets selecting Chibrikov? Leave your comments below!
*All Stats Provided by Elite Prospects*