Winnipeg Jets: Nikolaj Ehlers Scores Two in Denmark's Qualifying Win
Although the Winnipeg Jets are still in the offseason and are still assembling their roster for the 2021-2022 season, this week is extremely important around the hockey world as the qualification for hockey at the 2022 Olympic Games in Beijing is taking place.
Currently, there are three separate qualification tournaments going on featuring four nations at each tournament. Each country will face off against the other three countries in their group and the country with the most points at the end of the round-robin will qualify for the Olympics.
Even if you do not have a rooting interest, this qualification tournament may be of interest to Winnipeg supporters because Nikolaj Ehlers is representing Denmark as they look to qualify for the Olympics for the first time in their history.
Yesterday, Denmark looked to start their qualification campaign with a win against Slovenia, who features Anze Kopitar.
Nikolaj Ehlers, of the Winnipeg Jets, was the difference-maker as Demark beat Slovenia 4-3
Denmark started the game flying yesterday and Nikolaj Ehlers was able to open the scoring less than three minutes in to give Denmark the early 1-0 lead. Denmark then added two more goals to end the first period with a 3-0 lead.
Slovenia answered at the start of the second frame, but less than a minute and two seconds later, Ehlers was able to find the back of the net and reclaim Denmark's lead at three goals.
The game remained 4-1 until Slovenia scored two goals in the final eleven minutes of the game to make it a 4-3 contest. Fortunately for Denmark, they held on to their one-goal lead and started their qualification with a regulation 4-3 victory.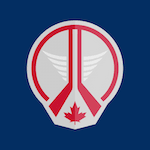 Want your voice heard? Join the Jets White Out team!
Write for us!
Ehlers and Denmark are back in action today at 10:00 a.m. central time as they take on South Korea. The game can be streamed by clicking the link here.
After Denmark matches up against South Korea today, they will play their final game of the round-robin on Sunday against Norway.
Winnipeg Jets Fans: Do you predict that Denmark will qualify for the Olympics? Leave your comments below!
*All Stats Provided by the IIHF*