Winnipeg Jets Prospects and Young Guns Kick Off Pro Minicamp Today
As we are a week away until 45 players hit the ice for the start of Winnipeg Jets training camp, this morning the Jets will kick off their pro minicamp.
This minicamp will only be held in Winnipeg over the course of five days and finish this Monday, September 20.
The Jets will use two rinks for this camp as they will practice at MBT arena today and tomorrow then they will practice at ACU Arena on Sunday and Monday. On Saturday, the players participating in the camp will not be on the ice for practice and will just have an off-ice workout that day.
Some of the top prospects in the Winnipeg Jets organization will be on display at their Minicamp
The total number of players, including goaltenders, participating in this minicamp is twenty-one players which will include eleven forwards, eight defensemen, and two goaltenders.
Over a quarter of the players (six out of the twenty-one ) competing at this camp have featured in an NHL game during 2021 and those players are Ville Heinola, Kristian Vesalinen, David Gustafsson, Luke Johnson, Evgeny Svechnikov, and Austin Poganski.
Some of the Jets' top-rated prospects and young players will also feature at this camp including Cole Perfetti, Tyrel Bauer, and Dimitri Kuzmin.
The two goaltenders at this camp will be Arvid Holm and Phillipe Desrosiers. The twenty-two-year-old Holm was drafted by the Jets in the sixth round of the 2017 NHL Entry Draft and this season will be the second year of his three-year entry-level contract. On the other hand, Desrosiers has signed with the Manitoba Moose for the upcoming season and will be attending camp on a tryout. Desrosiers was originally drafted in the second round of the 2013 Draft by the Dallas Stars and has yet to make his NHL debut, although he has a nice AHL career stat line with a 33-28-3 record, .287 goals against average, and a .913 save percentage in 72 games played.
You can view the full roster for this minicamp by clicking the link here.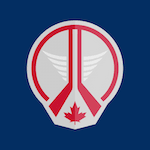 Want your voice heard? Join the Jets White Out team!
Write for us!
It is worth noting that every player that is scheduled to participate at Winnipeg's minicamp is also listed on the Jets' main training camp roster. With that being said, all of these players are scheduled to be back in action on September 23, when the Jets start their training camp.
Stay tuned to our site throughout this camp and training camp for all you need to know Winnipeg Jets news!
Winnipeg Jets Fans: Which player are you most excited to watch at the Winnipeg Jets minicamp? Leave your comments below!
*All Stats Provided by Elite Prospects*