Winnipeg Jets Depth Chart 2.0: Looking at Different Combinations
Since the Winnipeg Jets training camp roster was announced last week, there has been a great amount of excitement regarding the immense amount of depth the Jets have all over the ice. Even, Jets head coach, Paul Maurice said that "this is the best balanced lineup we've had."
So far over the offseason, our site has released potential depth charts for the Jets on both offense and defense, but now that we know the 45 players who will be competing at training camp, this is our depth chart 2.0.
This depth chart will bring in some different lineup ideas based on player's history with one another and tendencies. It will give some different ideas of how the Jets could line up when next season begins, and even though it is less than a month away, there is still a long road ahead till the Jets begin the 2021-2022 season.
There will be many different options for how the Winnipeg Jets will lineup on forward
When looking at the Jets forwards, there are pairs of players that mesh extremely well together. Therefore, there is an opportunity to move some players around to have balance among the four lines.
This will bring some chemistry to each line while also having a veteran presence in each group.
When looking at where to place Pierre-Luc Dubois, one interesting thing to note is that Dubois played with Evgeny Svechnikov in the QMJHL with the Cape Brenton Screaming Eagles during the 2014-2015 and 2015-2016 seasons. In those two seasons, Dubois had a combined 144 points in 116 games, while Svechnikov had 157 points in 105 games. The pair have shown chemistry in the past and maybe Svechnikov is a player who can help take Dubois out of last season's slump and return him to his top form.
This will then open up a lineup spot on the second and fourth lines. We could see Jansen Harkins play on a line with Andrew Copp and Adam Lowry as he fits in with their style of play.
This in turn will leave a great opportunity for a younger player to play on the wing with Paul Stastny and Nikolaj Ehlers. It could come down to a training camp battle, but for this article considering different ideas, I have listed Cole Perfetti in that spot as a new idea. The Jets 2020 first-round pick impressed many with his play during the 2021 season as a member of the Manitoba Moose and he may be ready to make the jump to the NHL. His speed and vision could fit well with Stastny and Ehlers.
Here is a different idea depth chart for the Jets forward lines:
Connor-Scheifele-Wheeler
Perfetti-Stastny-Ehlers
Svechnikov-Dubois-Nash
Copp-Lowry-Harkins
Extras: Gustafsson-Vesalinen
Defense
Now that Sami Niku has been placed on waivers for the purpose of terminating his contract, we could see the Jets go with eight defensemen on their roster this season.
The obvious lineup shoe-ins for the Jets are Josh Morrissey, Neal Pionk, Nate Schmidt, Brenden Dillon, and Dylan DeMelo. This leaves Logan Stanley, Nathan Beaulieu, and Ville Heinola battling it out for the last lineup spot.
There is a strong indication that Brenden Dillon will play on a pair with Neal Pionk, but for this depth chart, we will rotate around the bottom two pairs.
Down the stretch of last season and in the first round of the 2021 Stanley Cup Playoffs, the Jets coaching staff relied on the pair of Morrissey and DeMelo, and we can see that pair together to start the season.
This will leave Schmidt on a pair with Stanley, who played extremely consistent in 2021 during his rookie season. Even though there will be two left-handed defensemen on this pair, Schmidt has played on the right side throughout his career.
Here's is a prediction of the Jets defensive lineup chart:
Dillon-Pionk
Morrissey-DeMelo
Stanley-Schmidt
Extras: Beaulieu,Heinola
Goaltenders
There should be a great battle in training camp for the backup goaltender role behind Connor Hellebuyck.
Kevin Cheveldayoff already stated during the offseason that Comrie will be the backup and with the fact that Berdin's contract is moving to a one-way deal next year, we will most likely see Berdin get a full year and workload under his belt in the AHL with the Manitoba Moose before he makes the jump to the Jets for the 2022-2023 season.
There is a good argument to be made that since Hellebuyck plays the most minutes among NHL goaltenders, it will only be better for Berdin's potential to play with the Moose next season and be their number one goaltender rather than playing infrequently with the Jets.
Here's how the Jets goaltending roster chart may look:
Hellebuyck
Comrie
Berdin (Moose)
Holm (Moose)
Desrosiers (Moose)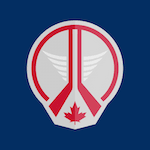 Want your voice heard? Join the Jets White Out team!
Write for us!
As the Jets kick off their training camp tomorrow morning, get ready for it by reading Dan St. Joseph's great article about three things to watch during camp by clicking the link here.
Winnipeg Jets Fans: What are your predictions for the Winnipeg Jets depth chart when the season begins? Leave your comments below!
*All Stats Provided by Elite Prospects*