Winnipeg Jets: European Prospects Report at the Start of November
As we are now at the opening days of November, the Winnipeg Jets have started the season well. The Jets currently have a 5-2-2 record and are on a seven-game point streak as they are in the midst of a seven-game homestand to start this month.
This article will focus our attention away from this current Winnipeg Jets roster and look to the future of the Jets franchise. Winnipeg has many prospects playing in many different leagues around the World and this article will look at those playing in Europe.
The Jets currently have five prospects applying their trade in Europe and some of those prospects are playing extremely well.
There are some Winnipeg Jets prospects who are standing out in Europe
Below is a quick recap with each Winnipeg prospect that is playing in Europe with their draft selection, the team they currently play for, in parenthesis will be the league they play in, and their stats so far this season:
Dmitri Rashevsky
2021 5th Round: Dynamo Moskva (KHL)

Rashevsky is off to a great start in his first full KHL season. In 25 games, the twenty-five-year-old has fourteen goals, ten assists, and a plus-14 plus/minus.
It has been extremely fun to watch Rashevsky and his Dynamo Moskva teammates this season as their team currently sits third in the Western Conference.
You can have a chance from time to time to watch Rashevsky in action on ESPN+ (Subscription Required). The next time one of his games will feature on the platform is on Monday, November 15 when Dynamo Moscow takes on Jokerit.
Nikita Chibrikov
2021 2nd Round: SKA-NEVA St. Petersburg (VHL)

The eighteen-year-old Chibrikov has played four games this campaign with SKA St. Petersburg in the KHL but is now currently with their "farm" team in the VHL.
Chibrikov could not find his scoring touch in the KHL. In those four games with the senior St. Petersburg squad, the young Russian forward did not register a point while amassing a minus-three plus/minus.
On the other hand, Chibrikov's time in the VHL has gone extremely well this season. He has seven goals, six assists, and a plus-seven rating in 12 games.
It will interesting to see how Chibrikov responds if he features again in the KHL.
Henri Nikkanen
2019 4th Round: Pelicans (Liiga)

Nikkanen is a player that our site covered often last season especially during the 2021 IIHF World Junior Championship. During that tournament, Nikkanen had two goals, one assist, and a plus-one plus/minus en route to winning a bronze medal.
The now twenty-year-old is not a player who scores an immense amount of points, but he had a nice scoring output last year in his first full season in Liiga, which is Finland's top professional league. In 47 games played during the 2021-2022 season, Nikkanen had seven goals and thirteen assists but struggled with a minus-26 plus/minus while featuring for Jukurit.
Nikkanen is applying his trade for Pelicans this season and has gotten off to a decent start. In 18 games this season, Nikkanen has four goals and two assists, and a munis-two plus/minus.
It is interesting to note that Nikkanen is only one of eight players on Pelicans that have appeared in all of their team's games this season. Currently, Pelicans is in sixth place with 31 points and six points behind the league leaders, TPS.
Daniel Torgersson
2020 2nd Round: AIK (HockeyAllsvenskan)

Torgersson is under contract with Frölunda HC who plays in the SHL which is the top professional hockey league in Sweden. Last year did not fair the best for the former second-round pick with Frölunda as he only appeared in two games with their top club and did not score any goals nor have any assists.
To start this season, Frölunda sent Torgersson on loan to AIK. AIK plays in HockeyAllsevnskan which is the second-best league in Sweden's hockey pyramid.
Toregersson has not had the best start with AIK. He has only scored two goals in 12 games played with a minus-four plus/minus.
Anton Johannesson
2020 5th Round: HV71 J20 (J20 Nationell)

Johannesson is the lone player on this list that has yet to play this season. The nineteen-year-old did not play last season either after having surgery. There is no timetable for his return.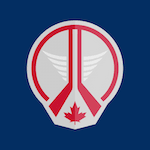 Want your voice heard? Join the Jets White Out team!
Write for us!
Winnipeg Jets Fans: Which prospect on this list has impressed you the most at this early point of the season? Leave your comments below!
*Stats Provided by Elite Prospects*