Winnipeg Jets Get Outplayed in 3rd Period; Lose to Penguins 3-1
The Winnipeg Jets were on home ice last night as they hosted the Pittsburgh Penguins at the Canada Life Centre.
The Jets were coming into this game looking to bounce back after losing their prior two games, while the Penguins were looking to sweep their current three-game road trip.
Winnipeg did not make any changes to their lineup and Connor Hellebuyck got the start in goal. After not allowing a goal in two straight games, Tristian Jarry was named the starting goaltender for Pittsburgh.
The third period was the difference in this game as the Winnipeg Jets lost 3-1 to the Pittsburgh Penguins
The Jets started this game on the front foot as they controlled the play in the opening period. Winnipeg outshot Pittsburgh 11-5 in the first period and was rewarded with a Dominic Toninato goal.
Although the Jets played well during the first two periods, the Jets could not find a way to score and Jarry played outstanding to keep the Penguins within one goal of the lead.
Pittsburgh was able to equalize the game in the middle of the second period courtesy of a great Jason Zucker wrist shot from the slot.
The game went into the third period tied at 1-1, but then the Penguins took charge and controlled the final twenty minutes of play.
Danton Heinen scored a rebound goal just over three minutes into the third period to give the Penguins a 2-1 lead.
Ultimately, the Jets could not mount any comeback in the third and they decided to pull the goaltender earlier than normal. Jake Guentzel scored an empty-net goal to seal the 3-1 victory for the Penguins.
Despite outshooting the Penguins 25-21 in the opening two periods, in the final period, the Jets were outshot 17-6.
Full credit to the Penguins for last night's performance, they stuck to their game plan and deserved to win this game. On the other hand, the Jets struggled mightily in the third and were completely outplayed.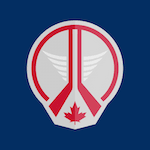 Want your voice heard? Join the Jets White Out team!
Write for us!
The Jets will look to end their three-game losing streak on Wednesday night as they kick off a three-game road trip and take on the Blue Jackets in Columbus. Check back to our site tomorrow morning for a game preview for the Jets vs. Blue Jackets game.
Winnipeg Jets Fans: Should Paul Maurice and the Jets coaching staff make any lineup changes for the next game? Leave your comments below!