Winnipeg Jets: 14th Overall Draft Pick History is a Successful One
The Winnipeg Jets learned last night at the draft lottery that they will have the fourteenth overall draft pick in the 2022 NHL Entry Draft.
The Jets have never drafted fourteenth overall in their history and they have only drafted in the top-fifteen once in the past five drafts (Cole Perfetti, tenth overall 2020), so this is uncharted waters for the Jets.
But history shows us that the fourteenth draft selection has proven to provide success for franchises as some franchise players have been taken in that slot.
History plays in the Winnipeg Jets' favor with the fourteenth overall selection
Arguably the most notable player who was drafted fourteenth since 2015 is Charlie McAvoy. The American-born defenseman was taken during the 2016 draft. McAvoy has become the Bruins' top defenseman and has turned himself into one of the faces of the Bruins franchise.
But McAvoy is not the only one in years past that has become a standout NHLer. Jaden Schwartz was selected in this slot in 2010 and Jamie Oleksiak was drafted fourteenth in 2011, both of these players have had solid careers.
Zemgus Girgensons (2012), Alexander Wennberg (2013), and Jake DeBrusk (2015) were drafted fourteenth but did not turn into the star players McAvoy, Schwartz, and Oleksiak are and are role players on their respective teams.
If you are watching the 2022 Stanley Cup Playoffs, twenty-three-year-old Tampa Bay Lightning defenseman, Callan Foote has made his presence known and was also drafted in this slot in 2017. He is considered an up-and-coming defenseman and is a player to keep an eye on.
Even looking back at years prior to the draft some other notable players drafted fourteenth are Dmitri Kulikov (2009) and Kevin Shattenkirk (2007). Both of these players have both had long NHL careers.
But what about the players that are now retired who were drafted fourteenth? There are two players who come to mind who had outstanding careers.
First is Brent Seabrook who was drafted in 2003. Seabrook became the Chicago Blackhawks franchise defenseman and went on to win three Stanley Cups with the Blackhawks. Ultimately Seabrook played over 1,000 games, all for Chicago, over his fifteen-year career.
The other player is Sergi Gonchar. The 2008-2009 Stanley Cup winner was drafted by the Washington Capitals fourteenth overall in 1992. Just like Seabrook, Gonchar played over 1,000 games and holds the record for most goals (220) and points (811) for Russian-born defensemen.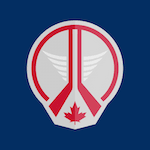 Want your voice heard? Join the Jets White Out team!
Write for us!
Looking back, the fourteenth overall draft choice has given the NHL some outstanding players, especially defensemen, and it will be interesting to see who the Winnipeg Jets ultimately choose with this pick on June 7 in Montreal.
Winnipeg Jets Fans: Who do you think the Winnipeg Jets should draft in the first round or should they look to trade their draft pick? Leave your comments below!