Winnipeg Jets: Having a Virtual Lock Associate Coach Before Head Coach
A couple of days ago, Murat Ates of The Athletic broke the news that former Winnipeg Jets player and Manitoba Moose head coach, Scott Arniel, is a virtual lock to become a coach with the Jets for the upcoming season.
The belief around the Arniel rumor is that he will be named as part of the Jets staff after the Jets name their next head coach.
This news caught me a bit off guard and made me consider a couple of questions. Why do the Jets basically have an associate head coach in place before they have a head coach? Wouldn't you want the new head coach to name his own staff to bring his own culture and new brand/style to the franchise?
If the latest report is true, the Winnipeg Jets have a virtual lock in Scott Arniel before they even have a head coach
Because of my questions above, this report was a bit of a head-scratcher for me. After analyzing the Jets' head coaching search it made me think of the Jets' current pursuit of Barry Trotz.
The reason why this made me think of Trotz is because of Lane Lambert and how he comes into play in this whole situation. Lambert coached alongside Barry Trotz, who is the ideal candidate for the Jets, for the past eleven seasons.
But now Trotz's right-hand man has been named the next head coach of the New York Islanders after the Islanders parted ways with Trotz. This means Trotz is going to need a new staff and right-hand person for whichever team he becomes the next coach of.
Having Arniel in Winnipeg who is familiar with the organization and has an immense amount of experience as an associate/assistant coach can help Trotz get acclimated to the franchise. But even if the Jets cannot land Trotz, Arniel can play that role with whoever may take the helm of the Jets.
Arniel has been in charge of the Washington Capitals' penalty kill and has been successful with them, so maybe the Jets' front office believed it was extremely important to find a coach to help turn around their penalty kill woes from last season.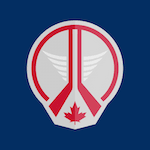 Want your voice heard? Join the Jets White Out team!
Write for us!
Whichever way you look at this rumor it is extremely interesting that Arniel is a lock to be on Winnipeg's staff before the new coach is named. If this all comes to fruition, it will be interesting to see if Kevin Cheveldayoff ever states why they essentially had a deal done with Arniel before they got a deal done with a head coach.
Winnipeg Jets Fans: Are you a fan of the Winnipeg Jets hiring Scott Arniel? Leave your comments below!