Winnipeg Jets' Connor Hellebuyck is the Best Goalie of the Last 5 Years
Goalies are weird. I liken them to field goals kickers. They are largely ignored until they exceed or underperform relative to expectations. It's an unenviable existence, but in hockey, a team's fortunes rise and fall by their goaltending. The Winnipeg Jets have historically had 99 problems, but this sitch ain't one.
Drafted in the 5th round of the 2012 NHL draft, I argue that Connor Hellebuyck has been the best goalie in the NHL for the past 5 years. A bold claim for sure, so let's back it up.
For clarity, I will not be relying heavily on traditional goaltending stats. Goals Against Average (GAA) and Save Percentage (SV%) are mostly garbage stats. They are tantamount to the +/- stat for skaters. GAA removes context almost completely, and doesn't account for workload, quality of shots, and the caliber of the goaltender's team. If you look on ESPN however, GAA is listed as the primary evaluator of goaltending success. Be better ESPN.
Connor Hellebuyck of the Winnipeg Jets Has Been Outstanding For 5 Years
We are also not utilizing wins and losses, as we've evolved beyond what baseball analysts use to evaluate pitchers.
Let's start with games played. It pains me to trot out tired clichés, but the best ability is "availability". Connor has played 249 games in 5 seasons, an astonishing number in this era of professional hockey. Mostly gone are the Grant Fuhr and Martin Brodeur days of ironman-like workloads. Yet that is what Hellebuyck has done. He has played more games than any other goalie in this timeframe.
Objectively, the best goaltending statistic is "Goals Saved Above Expected" (GSAx). This stat evaluates how many goals a goalie saved above what they were expected to – based on the shot quality they faced. The formula is simply expected goals against, minus goals against. Hellebuyck is currently 2nd this year in GSAx, and he has finished 8th, 1st, 1st, and 41st respectively going back 4 years. As a result, Connor leads the league at 57.66 GSAx over the past 5 years, courtesy of Evolving Hockey. Nobody else can keep pace. Igor Shesterkin and Ilya Sorokin have been terrific (2nd and 3rd), but their dominance is recent, given they are relative neophytes to the league.
Another benchmark to consider is Wins Above Replacement (WAR). WAR is a metric that attempts to express how much value (or wins) each player contributed to their team's success, expressed as a single number. Once again, Hellebuyck is the winner. Based on Evolving Hockey data, over the past 6 years, Hellebuyck's WAR is at least a third better than his nearest competitors (Juuse Saros and Frederik Andersen). This is staggering, and really illustrates how elite Hellebuyck has been.
Finally, "Medium Danger Unblocked Shot Attempt Save %" is another good criterion. This stat evaluates shots taken from areas of the ice where goals are reasonably likely to be scored, and how well a goalie is at saving these types of shots. In essence, how good is your goalie at stopping typical NHL shots. We are entering Bill Murray levels of Groundhog Day, as Hellebuyck once again sits atop the 5-year average.
Why Is Hellebuyck's Greatest Largely Being Ignored?
Given the foregoing, it is statistically hard not to give Hellebuyck the arbitrary mantle of best goalie over the past 5 years. But how has the league fared at recognizing his greatness? Nobody likes small market malcontent, but if Hellebuyck played for the Toronto Maple Leafs, I can't even fathom the number of TSN and Sportsnet masturbatory stories that would flood the hockey market. Connor's brilliance is largely ignored because he plays in a city that doesn't even have a sports radio station.
In the last 4 years, Sherterkin (NY), Marc Andre-Fleury (Vegas), Connor Hellebuyck, and Andrei Vasilevskiy (TB) have won the Vezina trophy. I take no umbrage with Sherterkin's win, he was transcendent last year, and Vasilevskiy would be my pick for runner-up over the past 5 years. Andre-Fleury was a legacy win, so I think Hellebuyck could have won the award back-to-back.
The harsh reality is that the Winnipeg Jets have squandered (to a certain degree) this 5-year opus from Hellebuyck. Goaltending wins championships. The Jets have the best one, but they have failed to advance past the Conference finals.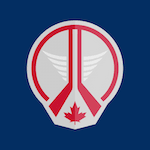 Want your voice heard? Join the Jets White Out team!
Write for us!
That is why this year is so important. This team looks defensively committed and Hellebuyck is as good as ever. The Jets need to line this up and kick it through the uprights, so the NHL can stop being weird about properly recognizing Hellebuyck's career.