Can the Winnipeg Jets keep Pierre-Luc Dubois after breakout season?
Pierre-Luc Dubois currently sits tied for 18th in NHL scoring. He is sharing illustrious company with Sidney Crosby and Alex Ovechkin and is besting the likes of bonafide stars Austin Matthews and Steven Stamkos. Whatever wish-casting Winnipeg Jets fans had for PLD; we are witnessing the full realization of his potential. PLD has been incredible this year and his ability to control the puck, especially under duress, is almost second to none.
Typically, a celebration would be in order, until we remember that not more than 7 months ago, rumors were rampant that PLD's desire was to sign a long-term deal in his hometown Montreal following his restricted free-agency window. While he has hedged somewhat from this original salvo, PLD has since neither confirmed nor denied that he has his heart set on testing unrestricted free agency in the summer of 2024.
So, what is going on here? Dubois will become a restricted free agent, with arbitration rights, after the 2022-23 NHL season. He can become an unrestricted free agent after the 2023-24 season if he does not sign a long-term deal. PLD currently earns a base salary of $6,000,000, while carrying a cap hit of the same number.
For better or worse (mostly worse obviously), Dubois remains a candidate to be traded.
The Jets have several players set to reach free agency in 2024 including their Vezina-winning goaltender Connor Hellebuyck, stalwart Blake Wheeler and burgeoning two-way star Mark Scheifele.
When the Jets traded for PLD in 2020 in exchange for the beloved Patrik Laine, and the much less beloved Jack Roslovic – the risks were twofold. Could PLD develop into a true #1 center, and could we sign him long-term? Only one of those questions can now be answered in the affirmative.
Winnipeg Jets need to sign Pierre-Luc Dubois long-term
The case to keep PLD long-term is transparent. He is second on the Jets in GAR and WAR behind only Josh Morrissey (9.5 and 1.6). According to the "Frozen Tools" website – PLD leads the league this year in penalties drawn at 27. He has been called for 20 minor penalties which means he is a Net 7 in the positive.
He led the league in both penalties taken (43) and penalties drawn (50) last year so his agitator status has a sustainable sample size. In short, PLD is difficult to play against and walks a fine line between reckless abandon and contained chaos. However, you define his style of play – it is working.
PLD is still not the defensive stalwart that is sometimes espoused, but he holds his own:
The Jets need to make signing PLD long-term a priority. Blake Wheeler's 8.25-million-dollar cap hit will be coming off the books in 2024, and PLD should be in the $7-8M range for what is assumed to be at least 5 years. As Teddy KGB put it: "Pay that man his money".
I assume that the organization will also make signing Hellebuyck and Scheifele a priority. Wheeler is the wildcard. Whatever contract he signs will come at a much-reduced number, and he may want to test the market before taking a pay cut. Scheifele will be looking for a huge paycheck as well, north of $8M, and given his belief that he has been woefully underpaid, the Jets will be in tight.
The real problem is that Nate Schmidt and Neal Pionk are each making close to $6M per year until 2025-26. That is a lot of money for two guys that are not No. 1 defensemen. One or both of these guys will have to go. The Jets have organizational depth at the position, so those roles can be filled by the likes of Sandberg, Heinola and Chisholm.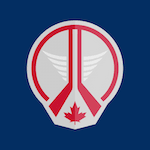 Want your voice heard? Join the Jets White Out team!
Write for us!
By all accounts, Winnipeg is not a free agency destination. Is this year's turnaround, and the rejuvenated "vibes" of this team enough to entice PLD to sign long-term with Winnipeg? Only a handful of people know that for sure, and chances are that he himself has not made a final determination. Elite puck-driving power forwards are rare, especially ones that are unrestricted free agents before their 26th birthday. Buy him a tattoo parlor, and a home in St. Boniface as the Jets' future needs to include PLD.