What can the Winnipeg Jets learn from Boston, Colorado and Tampa Bay?
Hockey is a sport traditionally for those significantly north of the equator. Unfortunately, Gary Bettman has bastardized the current NHL landscape such that Dallas, Las Vegas, Florida, and Carolina are in the final four of the NHL playoffs.
The South shall rise again is a loaded phrase that is now applicable to the NHL. The fact that a Canadian team has not won the Stanley Cup since 1993 is conspicuous. The reasons for some are equally as manifest.
As such, the purpose of this analysis is to understand what the Winnipeg Jets can learn from our American compatriots.
Objectively, the three best teams in the NHL over the past five years have been Boston, Tampa Bay, and Colorado. Outside of the 2023 playoffs, these three teams represent 63% of the Stanley Cup finalists and rank 1st, 2nd and 4th respectively in regular season records over the past 5 years.
Impressive.
For reference, the Winnipeg Jets boast the 18th-ranked regular season record during this time. That begs the question, what do these winning teams have in common? Solving for a variable means that all other variables must be static, which is just not realistic for hockey analysis. That said, we can discern signal from noise, by evaluating correlation (as opposed to causation) as follows:
Well-rounded offensive leaders:
Of the 4 teams remaining in the 2023 NHL playoffs, each team boasts 2-way elite forward talent expressed thusly:
In addition, Patrice Bergeron, Ryan O'Reilly, Jamie Benn, and Gabriel Landeskog all have one thing in common – they are productive offensively while being positive defensive contributors.
The Winnipeg Jets have had a static group of forward talent occupying the top 6 roles over the last 5 years. The Chipman/Chevy marriage has emphasized continuity over results. Proof? Wheeler, Scheifele, Connor, Ehlers, and PLD/Laine have all been negatives defensively, based on Expected Goals Against/60 and Corsi Against/60.
Math is math. Regardless of a player's contributions on the offensive end, if their net ice time reflects a negative ratio – they are net negative players. What do Jonathan Toews, Joe Sakic and Steve Yzerman have in common? They all sacrificed offence to become better defensive players. As currently constructed, the Winnipeg Jets do not have such a leader.
Something to think about this offseason.
Possessing the puck is King
No sport is devoid of the simple fact that possession is key. A team that controls play is ideally set up to win more games than they lose. Stanley Cup finalists over the last five years have all landed in the top 10 in Score Adjusted Corsi.
Boston, Tampa Bay and Colorado have been perpetually top 5 in this regard. What is their secret? For starters, they rarely pay players that turn over the puck. For juxtaposition, the Jets dedicate $14M to Neal Pionk and Blake Wheeler – turnover savants. Low-hanging fruit as the Jets enter the 2024 season.
Hockey is a game of micro possessions. If you have players that play substantive roles operating counterintuitive to that premise, you have a recipe for failure. Much like above, hockey is a net rating – not just a selective arbitrage of highlights.
Change is OK if done smartly
This is less a treatise on the teams above, but moreover a lesson from two teams: The Toronto Maple Leafs and the Florida Panthers.
The Panthers were President's Cup trophy winners in 2022. After being dispatched early in the 2022 playoffs, they had a decision to make: Run it back, or follow analytics. This is a perfect summary of what transpired:
Kyle Dumas firing aside, the best teams are not afraid to make moves that mathematically improve their chances. The Tkachuk trade might be a no-brainer in hindsight, but it wasn't at the time.
Similarly, Boston, Tampa Bay and Colorado seemingly always pluck the analytics darling to fill out the back end of their roster. Depth is a key to success, and the Winnipeg Jets have been content to reinvent their 4th line, rather than cultivate it. Mikey Essiymont just signed a 2-year deal in Tampa Bay and was statistically (last year) one of the Jets' best depth forwards. Coincidence? I think not.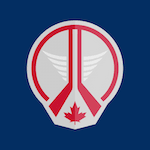 Want your voice heard? Join the Jets White Out team!
Write for us!
At the end of the day, Boston, Tampa Bay and Colorado are in the same position as the Winnipeg Jets this year. That doesn't mean there are no lessons to be learned. Those teams have built a culture of success – something the Winnipeg Jets sorely need. You don't need Boy George to recognize that the Jets have been a karma chameleon recently. Change is needed unless the Jets "Really Want to Hurt Me".