Winnipeg Jets: NHL Network Rates Mark Scheifele as 12th Best Center
The NHL Network has rated the top 20 centermen in the league and one of the Winnipeg Jets centers found himself in the middle of the list.
With not much hockey news going on, besides the reveal of the new alternate jerseys, the NHL Network has decided to start ranking the Top Twenty players right now in each position. Only one player from the Winnipeg Jets has made the ranking on the centers list.
That Winnipeg Jets player is: Mark Scheifele. NHLN rated him as the twelfth best center in the NHL right now.
Here is the list:
Scheifele will be competing in his eighth full season with the Winnipeg Jets in this upcoming campaign. In his prior seven seasons, he has averaged a point per game or more four times. All of these times have come the four most recent years.
Last year Scheifele played outstanding for the Jets. He amassed 29 goals and 44 assists in 71 games. He finished eighth among all centers in points in 2019-2020. Unfortunately, Scheifele was injured in game one of the 2019-2020 postseason against the Flames. The great news is, Scheifele is back on the ice and will be healthy and fit for the start of 2021 campaign.
I do think that twelve is a fair ranking for Scheifele. Scheifele is clearly one of the best centers in the league and is the x-factor for the Winnipeg Jets. He can change any game in just one shift and lead the Jets to victory on any night.
One stat category for Scheifele that we have seen declining is his plus/minus. He has yet to finish a season with a minus rating, but he finished with a career low +2 in 2019-2020. Do not get me wrong, that is still great, but if Scheifele can sure up his defensive zone game, he will have a higher ranking next offseason.
Scheifele is an extremely fun player to watch and hopefully we see him competing for the Winnipeg Jets for many years to come.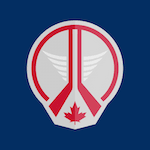 Want your voice heard? Join the Jets White Out team!
Write for us!
It will be interesting to see if any other Jets make the rankings, when the NHLN ranks all the other positions.
Winnipeg Jets Fans: Do you agree with Mark Scheifele's ranking on the Top 20 Center list? Leave your comments below!
*All Stats Provided by the NHL*