Winnipeg Jets: NHL Players Will Be Able to Participate at 2022 Olympics
Much of the posts on our site this past week were about, Winnipeg Jets star forward, Nikolaj Ehlers trying to help Denmark qualify for the 2022 Olympic Games in Beijing, China.
Originally, the NHLPA strongly advised its players not to compete at the qualifiers, which meant Ehlers was advised against traveling to Norway to compete for his home country, but after an agreement, the NHL players were told they can play at the qualifiers.
This worked extremely well for Ehlers as he helped Denmark qualify for their first Olympics for the first time in their history, but the question remained the same after the qualifiers: Are NHL players going to be allowed to compete at the 2022 Olympics? Fortunately, that question has been answered today.
Winnipeg Jets players along with the rest NHL will be allowed to participate in the 2022 Olympics
The NHL announced today that themselves, the NHLPA, and the International Ice Hockey Federation ("IIHF") have reached an agreement that will allow NHL players to compete at the upcoming Olympics.
This is huge news as the NHL will be back at the Olympics for the first time since 2014 as they did not compete at the last Winter Games.
It is worth noting the final sentence in the NHL's statement they released on Twitter:
The Agreement allows for the possibility of a later decision to withdraw in the event evolving Covid conditions are deemed by the NHL/NHLPA to render participation by NHL Players to be impractical or unsafe
With that being stated, there is still a chance that today's news big news of NHL participation at the Olympics can change at a later date.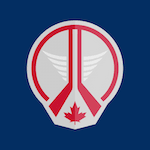 Want your voice heard? Join the Jets White Out team!
Write for us!
Although we still have a long road to go until the Olympics, there will surely be some debate regarding who will make the final roster of each nation. You can read our article here about the Winnipeg Jets players who could feature at the Olympics by clicking the link here.
Winnipeg Jets Fans: Are you happy that NHL players can compete at the Olympics or would you rather they not? Leave your comments below!