Winnipeg Jets World Junior Prospects: Day 3 Recap; Day 4 Preview
Although day three of the 2022 World Junior Championship only had two games scheduled for the day, it involved some drama. The Winnipeg Jets 2021 first-round draft choice, Chaz Lucius and Team U.S.A had to forfeit their game against Switzerland due to two positive COVID tests.
Due to U.S.A's forfeit, only one game was played on the third day of the prestigious tournament. That game featured Canada against Austria.
Winnipeg Jets top prospect, Cole Perfetti, had an impressive game in Canada's dominating 11-2 win over Austria
Canada was the heavy favorites coming into this matchup and showed why as they beat Austria 11-2. Canada scored five goals in the first, then they added one more in the second, and finished with five goals in the third. They also outshot Austria 64-22.

Perfetti's skills were on full display from the beginning of this contest and throughout the game, especially when Canada was on the man advantage.
On Canada's first powerplay, he made a beautiful cross-offensive zone pass to set the puck on a tee for a Kent Johnson one-timer. Johnson fired a terrific shot into the back of the net.
Perfetti scored his first goal of the tournament at the start of the third period after Austria turned the puck over in their own slot to Perfetti and the nineteen-year-old released a quick wrist shot that beat the goaltender on the glove side.
Perfetti then added another assist on Canada's eleventh goal. He made a nice play at his own defensive blueline to steal the puck from Austria's defender. He then took the puck down the ice on a three-on-three and drew two Austria defenders to him, which lead to a wide-open Mavrik Bourque coming into the slot. Perfetti then slid a pass to Bourque who then delivered a quick low shot that found its way under the Austria goaltender's pad and into the net.
Cole Perfetti finished the contest with one goal and two assists in 17:52 of time on ice. He also registered eight shots on the net and finished the game with a plus-two plus/minus.
Perfetti now has the same amount of points in this tournament (6 points: 1 goal, 5 assists) as he did during the 2021 WJC (6 points: 2 goals, 4 assists).
Day 4 Preview (December 29)
Three of the four games during day four of the 2022 WJC will feature a former Winnipeg Jets draft pick. Here is a quick preview of each of those games below:
Slovakia vs. Russia (Nikita Chibrikov)- 3:30 p.m. CT
Nikita Chibrikov will be looking to keep his two-game point streak alive as Russia faces a tough game against Slovakia. Russia enters the game with a win and loss and takes on Slovakia who have yet to win a game but they have given both the U.S.A. and Sweden tough games.
Canada (Cole Perfetti) vs. Germany- 6:00 p.m. CT
With only two games left in preliminary play, Canada looks to keep pace with Finland, who is also undefeated, with a win. A Canada win against Germany will set up a final group stage game between Canada and Finland, on New Year's Eve, where the winner will clinch the top spot in Group A.
Germany comes into this game with a 2-1 overtime win against Czechia and a 3-1 regulation loss to Finland.
Sweden (Daniel Toregersson) vs. United States (Chaz Lucius)- 8:30 p.m. CT
As of this evening, this game is still set to be played and should be a fun one to watch between the top teams in Group B. Sweden is looking to keep their perfect record alive against the U.S.A., who now have a loss on their record due to the forfeit.
U.S.A needs a regulation win in this game to tie Sweden atop Group B three games into the four-game preliminary round.
Where to Watch the Games
If you are viewing these games from Canada, they can be seen on the TSN channels. If you are located in the United States, the NHL Network will be showing these games live.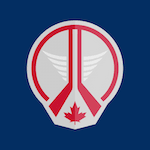 Want your voice heard? Join the Jets White Out team!
Write for us!
Winnipeg Jets Fans: What team has surprised you the most at the 22′ WJC? Leave your comments below!