Sidney Crosby And His Impact On The Winnipeg Jets
There was a time when Sidney Crosby coming to town was a huge event. For those not old enough to remember, he was the Connor McDavid for hockey fans of the mid-aughts. A Winnipeg Jets game against the Penguins always had a certain gravitas as a result.
Consistently stoic, Crosby was a sharp contrast from his intrinsically linked competitor, the outspoken Alex Ovechkin. The two have been chasing records and Stanley Cups for decades. It comes as no surprise that their respective teams have been tormenting the Jets for years.
Winnipeg Jets 2.0 are a dismal 5-14-4 against the Penguins, a record that belies just how bad the Jets have played against them. In that span, Crosby's contributions have been comparably muted with 5 goals, and 17 assists in 19 games.
Sidney Crosby and Alex Ovechkin have been tormenting the Winnipeg Jets
Ovechkin has registered 20 goals and 11 assists in 27 games against Winnipeg, corresponding to a Jets record of 6-17-4 vs. Washington. Even in their twilight, Crosby and Ovechkin, and their outsized impact on games, have been Jets Kryptonite.
The Crosby vs. Ovechkin debate rages on, and you can utilize any number of metrics to support your case. Goals (Ovechkin), Points (Crosby – by 3 points), Cups (Crosby), and Drunken fountain exhibitions (Ovechkin) all tell the story of 2 great players battling for supremacy.
Ovechkin has had the greater goal scoring production opposite Winnipeg Jets 2.0, but as a Canadian, it's tough not to root for 'Sid the Kid'. Speaking of which (and apologies for the tangent)- can we come up with a better nickname please? The man is 35 years old.
By way of anecdote, Sidney Crosby was spotted outside my nephew's dressing room at the Iceplex yesterday. He stuck around and signed sticks, and made a genuine effort to connect with the kids. One good deed does not maketh the man, but he has been an excellent ambassador of the game.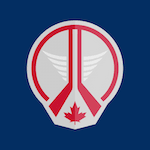 Want your voice heard? Join the Jets White Out team!
Write for us!
I hope the Jets paste the Penguins this evening, but Crosby will always hold reverence for this Winnipeg Jets fan. Let's enjoy his legacy for as long as we can.