Winnipeg Jets vs. Blackhawks Round 3: 5 Things We learned
The Chicago Blackhawks had a great run, culminating in 3 Stanley Cups, and a decade's worth of dominance in the NHL. Alas, nothing lasts forever, as Captain Serious and his crew are now one of the worst teams in the league, much to the benefit of the Winnipeg Jets.
The Jets have inflicted BDSM levels of hurt on the Blackhawks thus far this year, and Friday night's game was no exception. Here is what we learned:
1. Mikey Eyssimont has evolved into a poor man's version of Matthieu Perreault. Pesky, vigilant, and unrelenting, Eyssimont has added some sandpaper to the PLD line. The spot next to Connor and PLD (we'll call that the Svechnikov spot) has been a revolving door of 'energy guys' but he seems to have the right blend of grit, and puck control that could keep him on that wing.
2. Jim Cornelison and Cheryl Pounder provided a spark to the Friday night broadcast.
I'll never really understand why we insist on playing the national anthem at sporting events. It is a vestige of wartime nostalgia, but Cornelison's rendition of them makes it fun.
Cheryl Pounder's intermission analysis was a breath of fresh air. She referenced opponent high-danger chances (seldomly done) and her breakdown of Mark Scheifele's commitment to defense leading to offensive opportunities was sublime. Sorry Craig Button, you've been usurped.
Apologies to Winnipeg Jets' Blake Wheeler. Welcome Back.
3. It is important to recognize your own mistakes, and to remain Bayesian in your approach. Sorry Blake Wheeler. I had written your obituary far too soon. While there are still frustrating tendencies to his game, Wheeler looks reborn beside his BFF Mark Scheifele.
Kyle Connor (4G 7A), Pierre-Luc Dubois (5G 6A), and Blake Wheeler (5G 6A) are tied for the most career points per game for the Jets in their last 7 games, with 1.57 per game. He has played a solid 2-way game and suddenly is scoring like he found the Fountain of Youth.
4. Speaking of which, Cole Perfetti is now second in rookie scoring with 18 points. His goal on Friday was a thing of beauty. Morrissey made an incredible play to keep the puck in the zone, but his hesitation in the slot exhibited a patience rarely seen in the NHL. It's far too soon, but Morrissey, Hellebuyck, and Perfetti are all in line to take home hardware this season (the Norris, the Vezina, and the Calder respectively).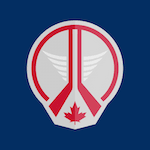 Want your voice heard? Join the Jets White Out team!
Write for us!
5. The Winnipeg Jets are rolling, and dominated the play against Chicago. They have jumped from 20th to 6th in MoneyPuck's Power Rankings and now sit atop the Central Division. Their 5v5 numbers have improved, and the powerplay looks crisp. Our shooting percentage in November and into December is the best in the league and our goaltending is always stellar, so analytically we remain a bit suspect – but this team is cooking. We joke that Winnipeg Jets fans can't have nice things, so let's enjoy this for what it is – a great run. As the Blackhawks have showed, they don't always last.