Winnipeg Jets Should Move Quickly on Trade for Rangers Kevin Hayes
One of the Winnipeg Jets known trade targets was moved elsewhere, but the Jets will still be on the hunt a few weeks out from the deadline. But they should move quickly.
The Winnipeg Jets had interest in Derick Brassard, but he wasn't a perfect fit for the team. I would've appreciated him, but it remains to be seen whether or not he would actually have improved the roster.
He was, however, shipped from Pittsburgh to the Florida Panthers, of all teams. Word on the street is that they're clearing future payroll space for a run at Artemi Panarin and Sergei Bobrovsky, but who wouldn't be interested in them?
Fortunately for the Jets, Panarin, Matt Duchene and Kevin Hayes are all still out there, and they'd all really improve the team. I know I've beat the drum of getting better linemates for Patrik Laine, and I'm still on it.
He's not a perfect player, but having people to drive possession will help him, and his scoring ability is absolutely elite. To get Laine going, they'll need more than Bryan Little. The recent emergence of Jack Roslovic should help, but it's not enough for a team with Stanley Cup aspirations.
The New York Rangers aren't likely to make the playoffs and, even if they miraculously do, they're not going anywhere. Kevin Hayes is going to be moved, and the sooner the Jets are able to strike, the better off they'll be.
First of all, you don't want to miss out. Looking past that, the more games you have Hayes for, the better the team is likely to perform in the interim. In this dogfight of a division, every point counts for the Jets.
Hayes is also having possibly his best season, just in time for free agency. Hayes has 11 goals and 25 assists in 42 games, missing most of January to an injury. But he's back now, and the Rangers are motivated to move him.
He drives possession, with a 51.3 Corsi%. Which, you know, on an exceptionally mediocre team, is really impressive. That number is second on the squad to Chris Kreider (who has one year left on his deal, and if the Rangers are open to moving him, I'd like to see them attempt that as well).
The farm team for Tampa can help out Winnipeg. Hayes, and even Kreider or Mats Zuccarello, would help them. But they could be moved at any time, and Winnipeg shouldn't be left holding the bag.
Make the move for Hayes as quickly as you can, Cheveldayoff. What will it take? Something probably just like what they moved for Paul Stastny at the deadline last offseason, as they're both competent centers on expiring contracts.
Winnipeg shipped out a good-not-great prospect, a first rounder and a fourth rounder. That's doable. Losing first round picks in consecutive seasons, especially knowing the Jets track record with them, is a tough pill to swallow.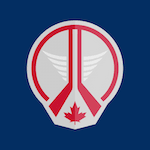 Want your voice heard? Join the Jets White Out team!
Write for us!
But knowing the team is a tweak or two away from feeling like they're as good a bet as anyone to win the Stanley Cup, it's a move that has to be made. I'd make it as soon as possible.