Winnipeg Jets Season Comes to a Close in Fitting Way
The Winnipeg Jets came into the season full of hope, and as a theoretical juggernaut. Things never really came to fruition, though, as they spent most of their now defunct season trying to find their footing.
The Winnipeg Jets never really got going in the second half of the season, looking like a team that wasn't even playoff worthy for most of it.
Which is odd, since in the first half, we all kinda sat there hoping they'd find that other gear. Explains why they finished with 15 fewer points than their 2017-2018 counterparts.
That was still good enough for second in the Central, however, and the Jets did make the playoffs. Then they lost the first two games at home. Same old Jets, right?
But then they went into St. Louis, destined to have a better season than it originally seemed. They stormed back and won both games in St. Louis, then took the lead into the third in Game 5 at home.
Of course, I don't have to detail to you what happened. They blew it then, and in Game 6 fell behind and looked like they didn't even want to bother with the second round.
A late forced rally kept it looking close, with a Dustin Byfuglien goal with less than eight minutes remaining and an empty-net, short handed goal by Bryan Little with 36 seconds left brought it within one.
It was not to be, however, and the Winnipeg Jets season came to a close. To the St. Louis Blues. Congratulations to them, and I'll be rooting for them in the coming rounds. But man, if you told me the Blues eliminated the Jets at the start of the season, I'd have called you crazy.
Here we are. This article is full of "but"s, and that's all I really have. That's all the Jets have. They did their best, but it wasn't enough. They made it close, but they couldn't win.
It happens. We'll regroup, try it again next year. The core is returning. Hopefully Josh Morrissey and Co stay healthier through the outset. Now the Jets know they can't go into the season without a second-line center or some real solid blueline depth.
Will Kevin Hayes return? Will Paul Maurice? Brandon Tanev, Tyler Myers and Ben Chiarot are UFAs, while Kyle Connor and Patrik Laine are the big RFAs. Andrew Copp as well.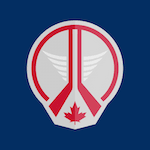 Want your voice heard? Join the Jets White Out team!
Write for us!
Let's worry about that later, but for now, we can put to rest the 2018-2019 Winnipeg Jets. They were disappointing, but hey, it was a fun ride. At times.