Winnipeg Jets: In Defense of Head Coach Paul Maurice
The Winnipeg Jets had the highest hopes entering the season: They were firmly expected to compete for the NHL Stanley Cup. But, here they were, blowing the division and falling out in the first round.
Changes are inevitable for the Winnipeg Jets, but how deep will they be? I've heard plenty of cries for Paul Maurice's job, but it doesn't seem as though the team is prepared to move on.
That might not be the worst thing. Yes, the season was a disappointment, but can it really fall on Maurice's shoulders?
Look, it's clear that the 2017-2018 NHL season was something of a fluke for Winnipeg. It's not that they're not a good team, I just question whether they're a great team. Good health and a ridiculous year from your goaltender really boosted the team.
Some level of dropoff was to be expected. Injuries really took care of the rest. The team's two best defensemen missed considerable time. Josh Morrissey really gave the team a different look, and they were really subpar without him.
Dustin Byfuglien can't really be counted on to play 65+ games anymore, even though he still provides elite production while he's out there.
Then there's the injuries to Nikolaj Ehlers and also Patrik Laine, who played every game, but was clearly lacking. Blake Wheeler and Mark Scheifele carried the team but wore down late in the year.
I'd imagine with better remaining depth, Maurice can afford to rest those guys a little bit down the stretch. I didn't love every one of Maurice's roster decisions and line combinations, but the team did look more competitive in the playoffs than they did late in the season.
That gives me a little hope for next year, but changes need to be made. I would imagine most of those would be on the roster. They weren't given much of a chance last year, but you cannot go into next season with Bryan Little penciled in at the second center spot.
I'm willing to give Maurice an extra chance. He's the seventh winningest coach in NHL history, and while he's only appeared in the Final once, and never won, he's worth a chance. This isn't Alain Vigneault putting Tanner Glass in the lineup over Pavel Buchnevich.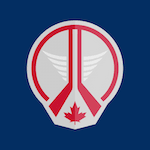 Want your voice heard? Join the Jets White Out team!
Write for us!
It's a tough season. Is it a trend? If it is, expect Maurice to be gone sooner rather than later. And while his seat's warm, I think he deserves a shot to cool if off next year. They just need to help him a bit.