Winnipeg Jets Would Be Unwise to Trade Nikolaj Ehlers
Despite needing every little bit of cap space they can muster, the Winnipeg Jets can't be trading their established players at every turn. The young studs are what makes the team so good, and they should hang on to as many as they can.
So, at current standing, I wouldn't exactly call the Nikolaj Ehlers contract a bargain. At seven years and $42MM, it stands with a nice, round cap hit of $6MM per for the Winnipeg Jets.
It sits around the range of contracts that players like Mark Scheifele, Aleksander Barkov and Nathan MacKinnon have signed. Those are superior players, and those contracts really fit the bill of bargains.
But guys like Jakub Voracek, Logan Couture and Jamie Benn are sitting around $8MM cap hits, and even Evander Kane is $7MM per. Those guys all offer comparable offensive production to Ehlers, at this point.
I know Ehlers just came off a season in which he mustered just 37 points in 62 games, but he's just 23, coming off an injury, and had 64 and 60 points in the two seasons just before that, without missing a game.
Despite just being hurt, his injury history isn't worrisome. His depth scoring on the Jets is invaluable, especially when we just saw what a couple injuries can do to the team depth. A healthy and ready Ehlers and Patrik Laine can really lengthen this team, especially when you add in Kyle Connor to pair with Scheifele and captain Blake Wheeler.
Ehlers doesn't kill penalties but his blazing speed and solid shot (sound familiar?) on the Jets are what makes the team so dangerous at full strength. If the choice is Ehlers or Connor, I'll take Connor, but the Jets should be able to manage both.
His contract is not a bargain but will start to look like one by the end of it. I doubt Connor will be had as cheap, and the Jets would be wise to lock him up too. Free agency isn't going to be a great place for the Jets to get stars.
They kinda have to grow their own, and Ehlers fits the bill. He's so young, and will only improve. Would the Jets be better served using that money to shore up the defense and leave the scoring to the top-tier guys?
Maybe. But giving up on a 23 year old who has multiple 60 point seasons under his belt would be unwise, unless you're getting a king's ransom in return.
I fully expect a healthy Ehlers to hover around 70 points in the future, and those guys don't just grow on trees. The Jets managed to collect quite a few of them, and that's kind of the thing that keeps teams relevant.
The Jets defense suffered through a lot of the season, and I'm not sure how they'll fix that. But the offense was a concern after the injuries to Dustin Byfuglien, Ehlers and (apparently) Laine, and I have no doubt even with two of them healthy (I'm not counting on a healthy Byfuglien much at this point in his career), they'll be at or near the top in the NHL in scoring once again.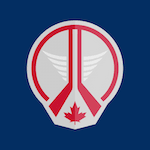 Want your voice heard? Join the Jets White Out team!
Write for us!
Draft guys, develop guys, keep guys. That's the winning formula. You can't keep em all, it's true. Ehlers looks like a keeper, though, even if it isn't obvious.