Winnipeg Jets: If One FA is Guaranteed, Who Should Jets Choose?
The Winnipeg Jets will be active in free agency. They have to, considering they have plenty of free agents themselves. But what if they could have anyone from the market?
The Winnipeg Jets will wish this is a reality, but it isn't. Let's assume it's like a fantasy draft. The Jets hold the first pick, and can have any unrestricted free agent.
Who would they choose? So, my first thought was that the Jets need a second line center. It's a huge deal, considering they've spent the past two first round picks trading for one mid-season.
Kevin Hayes would be a rock-solid pick, but we just saw the team fall in the first round with Hayes on the roster. Obviously, there are other centers, too. Matt Duchene will be out there, and though he's a much better scorer than Hayes, he was actually worse after the deadline (13 points in 20 games for Hayes, 12 in 23 for Duchene).
I'm not going to take that as predictive, but it is slightly worrisome. I assumed Hayes' boost in possession numbers and his size made him a better fit for the Jets than Duchene, despite not being as dynamic.
Joe Pavelski is out there, too, but uh, I'm good. I guess we'll skip centers for now. Goaltender is off the table, and Sergei Bobrovsky is the top netminder on the market. But it's his former teammate that's enticing me.
The two top choices for the Jets would be the two top players on the market overall, and that comes as no surprise. Occam's Razor, all that. That leaves us with a dynamic defenseman and one of the best wingers in the game. Artemi Panarin v Erik Karlsson.
Panarin is coming off a season in which he had 28 goals and 87 points, a total that would've been second on the Jets. He's a wing, not a center, sure, but adding talent such as this would make the top 9 incredibly formidable even if I was playing the pivot. Well, maybe not. But you see my point.
Or, Winnipeg could give themselves perhaps the most dominant offensive blueline in the NHL. Dustin Byfuglien, Josh Morrissey and Jacob Trouba are solid offensive performers, and adding Karlsson to that list would be devastating.
Despite missing 29 games, Karlsson had 42 assists in 53 games. Only, he had just 3 goals. I wouldn't consider that predictive, either. Karlsson is a fearsome offensive threat and a better defender than he gets credit for. He's no Drew Doughty back there, but he's good.
So, who is the pick? If I had my druthers, give me Panarin. He's younger, healthier, and he's filling a bigger need offensively.
Yes, the Jets could use Karlsson, but he's taking powerplay time away from Morrissey or Buff or Trouba, all of whom deserve some time. He'd be a significant upgrade, sure, but there's only so much offense you can get from your blueline when it comes to the man-advantage.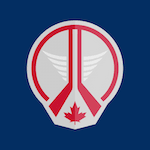 Want your voice heard? Join the Jets White Out team!
Write for us!
Panarin would give the Jets two dominant lines and a third one that features someone like Nikolaj Ehlers, Patrik Laine or Mathieu Perreault. The depth in the forward group is so important, and I think it'd be too much to pass up. That being said, there's no wrong answer. Who would you pick? Let us know in the comments, and smash that subscribe button!