The Winnipeg Jets Losing to the Would-Be Champion is a Relief
The Winnipeg Jets weren't supposed to lose to the St. Louis Blues in the first round. But they did, and it felt as unsatisfying as the last few months of the season.
But the Winnipeg Jets giving it the old college try and losing to the eventual Stanley Cup Champion? That's not so bad, is it?
Now, the St. Louis Blues are not guaranteed to win the Cup. They're not even favored. But they've seen like the underdog every step of the way this playoff race, and here they are. They're in it.
It would be no great surprise should they win. I'm actively hoping for it. Yes, a lot of that stems from the fact that I despise everything Boston, and I really think Brad Marchand's antics are unnecessary and do not warrant any reward.
But let's ignore that, and hope the Blues win. The Jets looked halfway decent against the Blues, mostly for those two games in St. Louis.
They kept things close in games 5 and 6 but were unable to muster more than those two wins. Look, I know it's not great to look at losing in the first round as a positive. And really, it's not. It's somewhat bittersweet now.
Especially after charging all the way to the Western Conference Final last year. And then, here I was, thinking the Jets got the first round matchup they wanted. I was wrong. But I don't think they would've bested Dallas either, and they didn't make it to the SCF.
There's not many ways to spin the back half of this season for the Jets as a positive. But this is almost one. I did say bittersweet, didn't I?
Would you have rather been the Penguins, who got swept by the Isles, who then went on to be swept by the Hurricanes, who then got swept by Boston? No, you wouldn't. Nobody feels good in that situation, save for the Bruins.
The Jets can hang their hat on "Well, we lost to St. Louis, but everyone lost to St. Louis." I mean, I'm feeling better about it. At this point, I just want something to feel positive about after this season.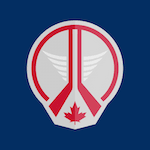 Want your voice heard? Join the Jets White Out team!
Write for us!
Injuries and poor performances down the stretch really derailed a premium chance at a title, and I'm just looking forward to next year. Hopefully I can look forward knowing the Jets were dispatched by the eventual title-winning team.