The Stanley Cup Finals Teach Us to Believe in the Winnipeg Jets
The St. Louis Blues just went on an unexpected run, going from unlikely playoff team to Stanley Cup Champions. The Winnipeg Jets now know things aren't so bad.
The Winnipeg Jets have looked like possible Stanley Cup contenders the past two seasons, at least at some point. A little less so this past season, but they did have a lead in the Central Division throughout a big chunk of the season.
You know, the same division that houses the St. Louis Blues. When the Jets met with the Blues in the first round, I really did think the Jets had an edge.
I thought pretty much every team had the edge against St. Louis, every step of the way. The Blues proved me wrong at every turn. I assumed they'd be swept by Boston, but instead, they stood on their throats throughout the entire Game 7.
It was great to see, honestly, because who wants to see Boston continue to win? But in reality, it showed us that whatever struggles the Jets have had in their past two seasons, they're still full of enough talent to win the Cup, no question.
The St. Louis Blues were 17-20-4 on January 7. That's awful. On that same date, the Winnipeg Jets were 27-13-2. That's 41 games for St. Louis, 42 for Winnipeg.
At the halfway point, the Blues were under .500 and looking like they might start shedding assets. Just six months later, they're going on a victory tour. Does it hurt seeing a division rival win the Stanley Cup? Sure.
But it's enough to know that no matter how bad things look for a talented team, they can always turn it around and turn it on. The Blues went on an 11 game winning streak shortly after that date.
The Jets best stretch was 9-1, not too shabby in itself. They're different teams, different coaches, different styles.
The personnel is different. I'm not drawing comparisons between the teams. I'm simply stating that things can look bad and turn around. Hockey seasons are long. The Penguins have done a similar thing, looking dead in the water halfway through and hoisting the Cup at the end.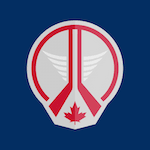 Want your voice heard? Join the Jets White Out team!
Write for us!
Winnipeg has looked like a lost team at times. And yes, a coaching change or a big trade may have to be the catalyst. But a team with this much talent, we know that the outlook should never be hopeless.